If you order a to-go bag of pastries from Fresh Baked Café, we have a tip for you. Order one extra item, because you won't be able to resist digging in on the drive home.
Fresh Baked Café is the latest addition to Galleria West, and the second location for this family-owned business. Chef and owner Jennifer Betances attended culinary schools in Spain and France, then spent two and a half years figuring out how to make a great croissant. You can taste the results in her light-as-air creations: flaky, buttery, and offered in both classic and clever variations that change daily.
In addition to croissants, you'll find brioche, tarts, muffins, and breads as well as soup, sandwiches and quiche. Fresh Baked also roasts its own coffee beans and has a full espresso bar (the beans are for sale, too).
Betances was looking for something to specialize in when she decided to travel abroad for her culinary education. She had already worked as a personal chef, but was looking for a change. Croissants, she learned, "are quite the challenge. They are very difficult to make, and I like that."
When she came back to the U.S., "it took me about two and a half years to get it right" she said. Climate, subtle differences in ingredients, and many other factors contribute to the puzzle of a great croissant. "It's a chemistry project. I don't think people really realize what goes into making fine pastries. It has everything to do with everything around you. So it took me a little while to figure it out."
Customers have been the lucky beneficiaries ever since.
Betances opened her first café in Oconomowoc in April 2019 after initially selling at the farmer's market there. In 2020 she decided to sell at the Brookfield Farmer's Market and was starting to think about expanding. So it was a lucky stroke when a friend told her about the Galleria West space. "I came to look at it and I said yes the same day."
The Galleria West kitchen is big enough that she can bake for both locations, making a fresh delivery to Oconomowoc every morning. "We're very happy to be in this space," said Betances. "We love the people here, and we hope we're able to grow and be a part of the community here in Brookfield."
Christina Childers, Betances' daughter and the general manager for both locations, said Fresh Baked prides itself on never using preservatives, baking everything by hand, serving nothing that's been frozen, and using high-quality local ingredients whenever possible.
The menu includes fresh-from-the-oven classics that are always available, such as Quiche Lorraine, brioche and chocolate croissants. In addition, customers will find delicious surprises that change regularly, such as honey chocolate bread, fig and parmesan croissants, salted caramel croissants, chocolate cherry pistachio brioche, and honey plum muffins, to name a few. Sandwiches are made with baguette bread.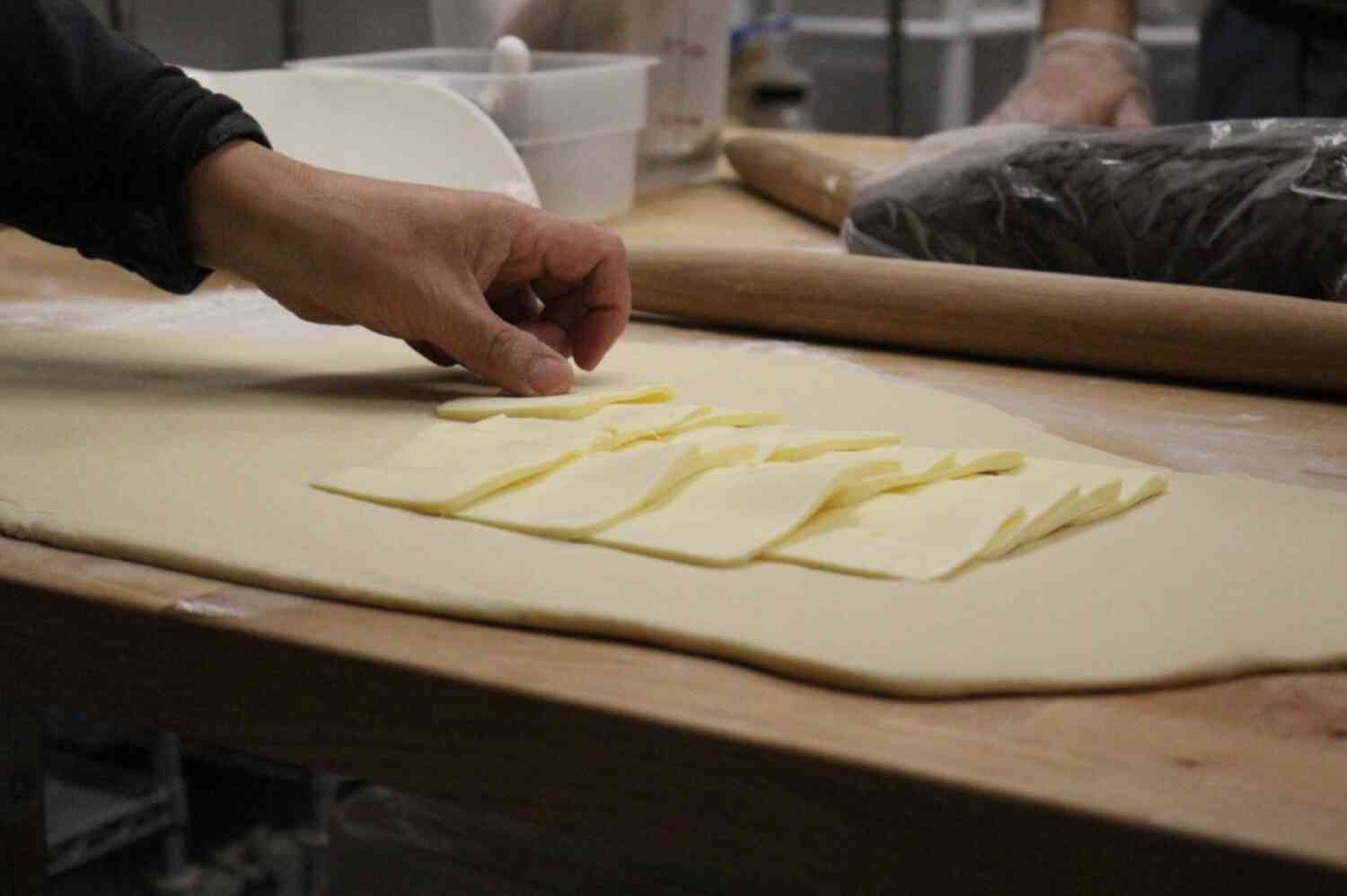 Fresh Baked is open Wednesday through Sunday for breakfast and lunch, offering dine-in, takeout, or curbside pickup. Orders can be placed up to a day in advance by calling (262) 879-8002. In addition, order-ahead menus are created for holiday seasons – perfect for serving a crowd.
"We are extremely happy to have Fresh Baked Cafe join us at Galleria West," said Galleria West Managing Partner Bill Bode. "An established, very high-quality bakery, coffee shop and cafe, they are a great addition not only for the shopping center but for the community we serve."
Specials are posted on Fresh Baked's Facebook page, facebook.com/jennyfreshbaked, and additional information can be found at www.freshbakedcafe.com.