The parkas are off! We can't wait to soak up the extra sun, enjoy our favorite outdoor activities, and launch warm-weather celebrations. To get ready, we've asked our amazing merchants to share tips and ideas about making the most of this annual transition.
The fitness, beauty and fashion experts at Galleria West know a thing or two about how to feel and be your best, and they're here to help.
Get Ready to Move More …
Whether you play softball or golf, whether you're a gardener or a bicyclist, chances are you will be going from a little activity to a lot. If so, it's important to manage the transition and build your strength. Kristine Staral of The Exercise Coach - Brookfield and Adam Blatnik of CryoKinetics can help.
Kristine is trained in a system of coaching people through short, efficient studio workouts designed to build and maintain muscle strength. "Essentially it's a fun 20-minute workout two times a week, along with some guidance on proper nutrition," said Kristine. It's all data-driven, too, which means you can chart your progress at each session.
Are you recovering from an injury or coming out of a period of inactivity? The Exercise Coach can help you regain your form safely. "We have data that has proven that in as little as six sessions with us — so that's less than a month — people have increased their strength by 30%," said Kristine, who offers free introductory consultations.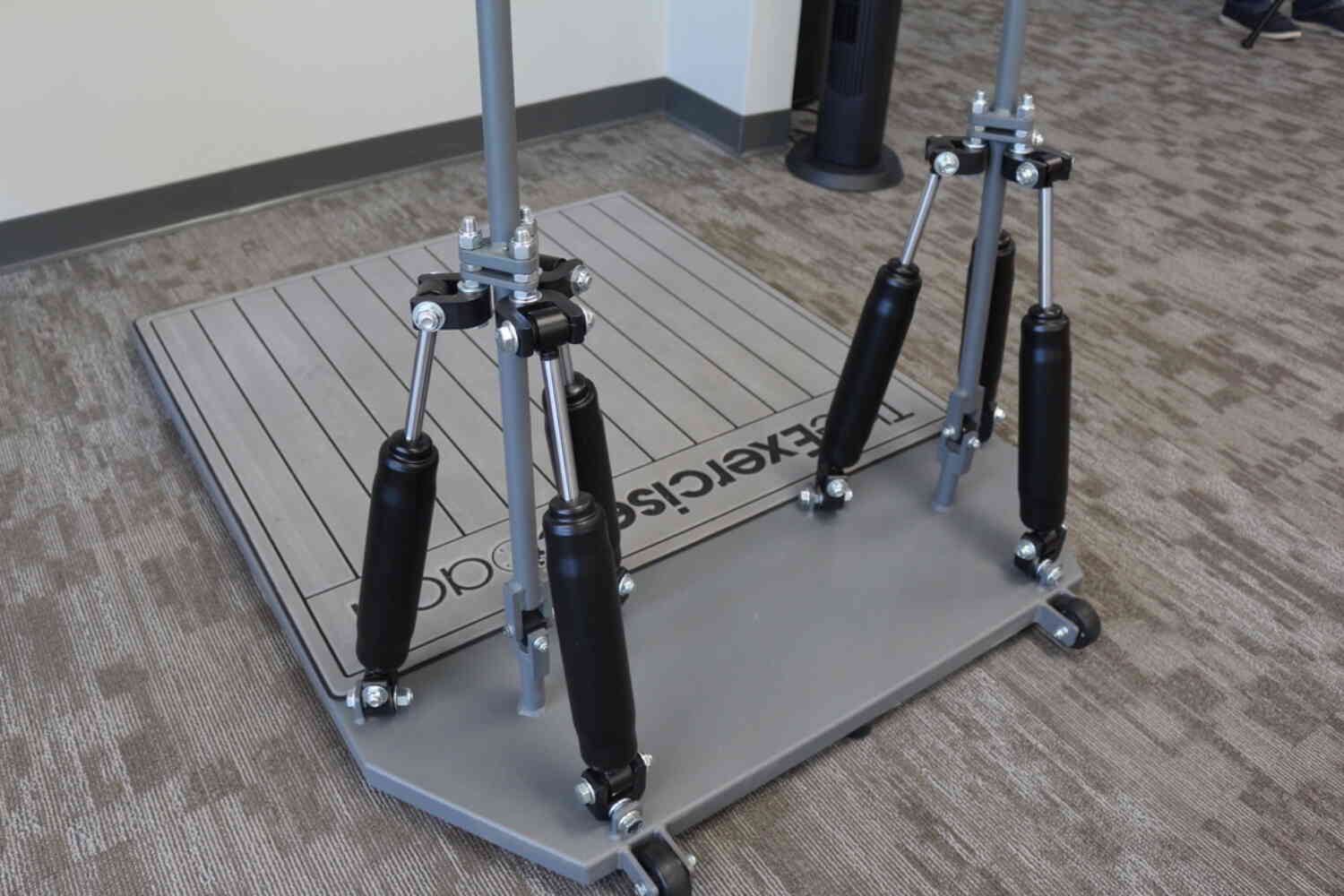 Are you managing pain or mobility limitations? CryoKinetics offers corrective exercise and personal training sessions to manage your specific situation. "This has allowed many of our clients to get in great shape for spring and summer activities like summer sports, water activities and yard work," said owner Adam Blatnik.
… But Be Careful Out There!
"At this this time of year we see people's hips, knees, ankles and shoulders get more symptomatic as their activities change," said Adam. CryoKinetics works with each client to make the right adjustments to minimize injury. "For our softball, tennis, and volleyball players, for instance, we like to focus on calf stretches and piriformis stretches because of the repetitive jumping and starting/stopping on the ankles and hips."
And if you overdo it? CryoKinetics uses cryotherapy, the application of cold for therapeutic treatment of pain and other conditions. CryoKinetics also offers exercise therapy, physiotherapy, kinesiology and personal training.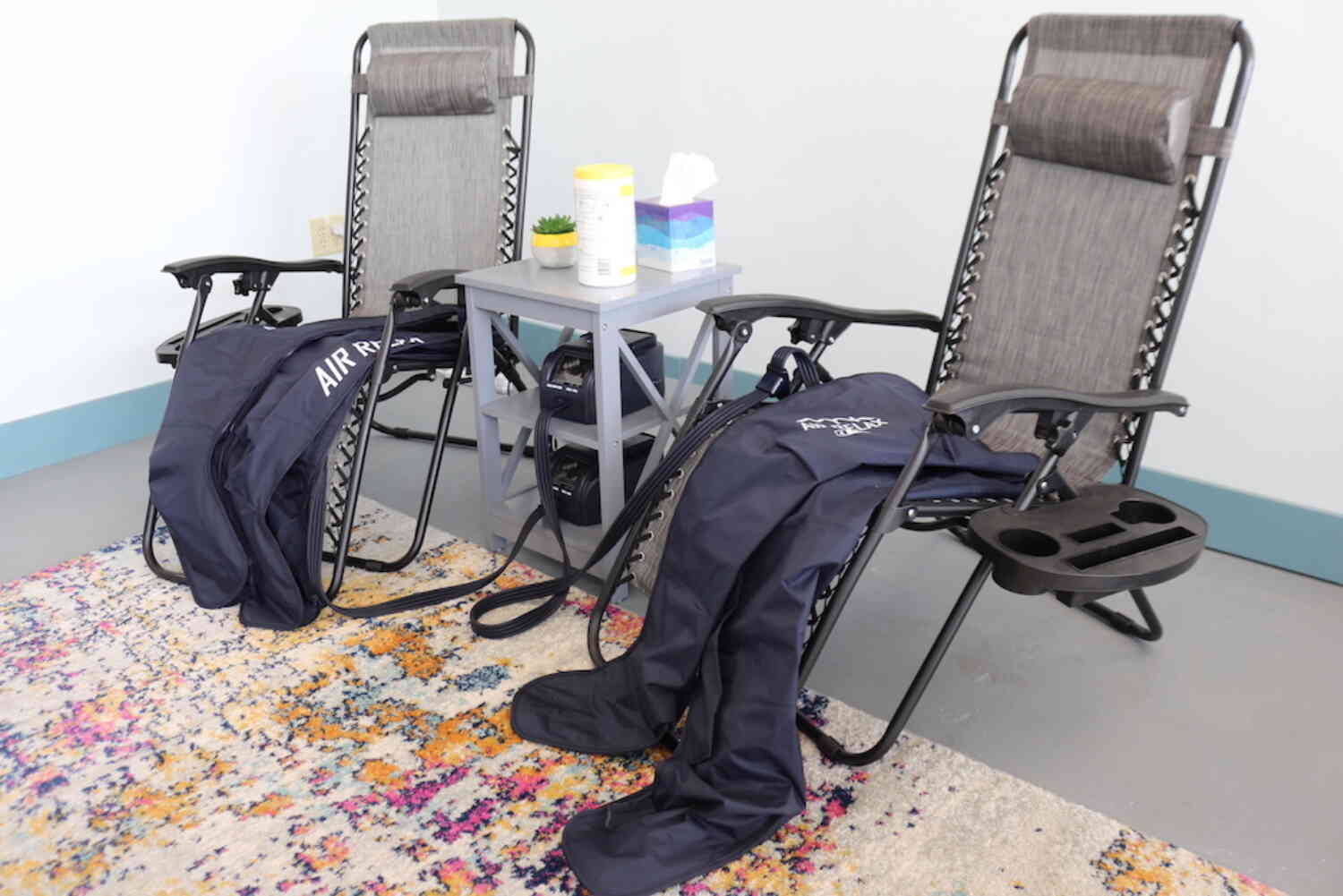 Swap That Packers Jersey for a Pretty T-Shirt …
We love our winter fleeces and flannels, but we're ready to move on! So|Ho and Picardy Shoe Parlour can help you break up with your winter wardrobe without shedding a tear.
"This spring/summer season is all about color," said Sydnie Horne, So|Ho's Marketing and Web Manager. "We are seeing people mix colors in unexpected ways, like mixing a colorful dress with a colored blazer."
Another trend, said Sydnie: "Elevated basics. Things like white button-ups, denim shorts and neutral tops mixed with sneakers and some cool sunnies will continue to be a summer staple." And a simple summer dress mixed with cowboy boots "is an effortlessly chic combination."
Sydnie's tip for anyone updating their wardrobe for the season: "Balance high-quality basics with those fun and trendy summer pieces so you can feel comfortable, confident, and on-trend all summer long."

… Then Make Sure That T-Shirt Looks Great!
Spring and summer are the busiest times for Allure Intimate Apparel. Why? "Because when we are wearing a turtleneck and a Packers jersey under a parka, we are not thinking about our silhouette," said Sarah Mayer Gash, VP of Sales. "But as the weather gets warmer we find ourselves in a light-colored, silky top and realize we need to update what lies beneath!"
After you've purchased that new summer top, visit Allure for a bra-fitting and they'll help you find smooth and supportive solutions. Allure carries an amazing range of styles to accommodate every body.
Do you need a plunge-style bra for a lower neckline? Does your special occasion dress require clear bra straps? Have you fallen in love with a backless bridal gown? "Allure has found an innovative adhesive product that REALLY works," said Sarah.
Get Ready to Show (and Protect) Your Skin
When it's time for bare shoulders, strappy sandals and cropped pants, most of us need a little help getting summer-ready. The beauty professionals at Galleria West can offer almost any service you'll need: manicures, pedicures, facials, waxing and more.
"In this industry, there are so many things that are popular and trending," said Micaela Corona of A Younger You Medical Spa. "We do everything from CoolSculpting, injections and facials to laser and IV Therapy!"
At Third Coast Aesthetics, a team of estheticians specializes in a wide range of services, including facials, lash extensions, body waxing, advanced brow services and more. And Aljud Nails and Spa offers a full range of manicures and pedicures, including all the latest trending colors.
Protection from the sun is part of looking your best, too. But if you do burn, ask CryoKinetics about its hydration pod. "It increases the healing rate of sun burns and damage. We add aloe and melanin to the pod sessions to increase the healing rate and reduce skin damage due to the extended sun exposure."