Springtime and Easter is often a rejuvenating time of year! Midwesterners are ready to shed their winter wear and enjoy the great outdoors! Spring also brings special holidays...Easter & Mother's Day! Whether or not you celebrate Easter or choose to surprise your mom or grandmother with a gift on Mother's Day, spring is the perfect time for a fresh start. A chance to spring clean your house, life, and wardrobe! An opportunity to look back on the past few months of the new year, and reassess your resolutions, goals, and priorities. Whatever this time of year means for you, Galleria West is here to make the most of it.
Easter is the time of the year when Christians remember the death and celebrate the resurrection of Jesus Christ. Typically starting with a morning in church, the day turns into a celebration with friends, family, and food. So, before we get to Easter weekend, head to Galleria West to find your perfect Easter dress or suit and accessories, have your Sunday best altered by Custom Tailoring Service, or freshen up your look with a new "do" or fresh make-up at Studio 890. You can even sweeten the deal by adding delicious baked goods from Bake Street Cafe to your Easter spread.
Speaking of your Easter spread, our shops have the cutest home decor and accessories to turn your home into a seasonal showstopper. Whether you are looking to add some Easter flare or just some new glamorous pieces to your home, Argosy Ltd. is the place to be.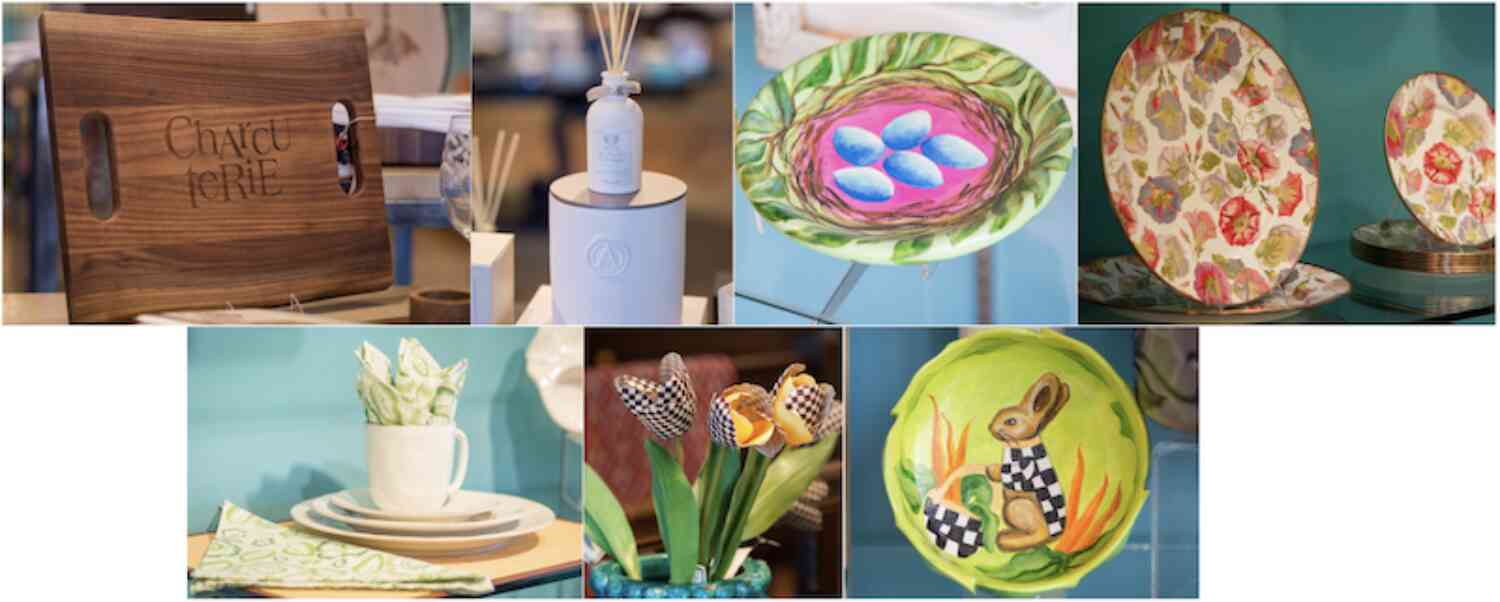 Besides Easter, there are few customs as satisfying as a spring clean. It's the time of year to clear the junk from your life whether it's found in your closet or elsewhere. However, it's always a good reminder that your junk may very well be a treasure to another. So, this year before you throw out those bras you just don't wear, drop them off at Allure Intimate Apparel. They accept donations of new or gently used bras that will be donated to the women's charity, I-Support the Girls in Milwaukee.

Also, this year with Easter so close to Mother's Day and graduations there is little time between the holidays this year, so plan accordingly! Now is the time to make reservations to celebrate "the moms" in your family or if you are in need of assistance for a graduation dinner you can easily make reservations or picking up catering from one of the awesome restaurants at Galleria West. Mama Mia's, Emperor's Kitchen, Jimmy John's and Bake Street Cafe all offer catering or take-out for your celebrations! And Mama Mia's offers a room for rent and meal options for the glorious graduation celebration.
Whatever Springtime means to you, Galleria West looks forward to serving you, and we hope you have a beautiful and inspiring start to your 2019.